Customized Logo Printed Company Envelopes
Customized envelopes printed with a logo or company name will give your business mail a professional look.
At Zhejiang Zhimei you could get custom printed paper envelopes made in large selection of sizes, styles, colors and paper stocks. Your logo and designs could be printed on paper envelopes by offset, digital or silk-screen printing. For luxury effect, metallic foil stamping on logo and texts is great way to enhance the visual looks for envelopes. We have gold, silver, purple, pink, red, green, blue and other color aluminium-foil to do hot stamping on colored paper envelopes. We can further customize the colored paper envelopes with colorful ribbons, knots and other embellishments.

Zhejiang Zhimei offers you free design support and mock-up. If your quantity is quite large, for example, 10000 pieces, we could do several pieces of sample envelopes and send you by express; when you place mass production order with us, the sample cost will be returned to you. No matter your order quantity is 500 pieces or 10000 pieces, we will quote you most favorable prices and guarantee premium quality.

common sizes for envelopes
C6 162 x 114mm
B6 176 x 125mm
DL 220 x 110mm
ZL 230 x 120mm
C5 229 x 162mm
C4 329 x 229mm

paper stocks for envelopes
coated paper
ivory board
brown & white kraft paper
black paper card
pearl paper
texture paper card
colored fancy paper card
other specialty paper stocks

A wide range of surface finishing will definitely elevate your brand!



Zhejiang Zhimei provides multi types of paper envelopes for your options, choose one to fit your needs!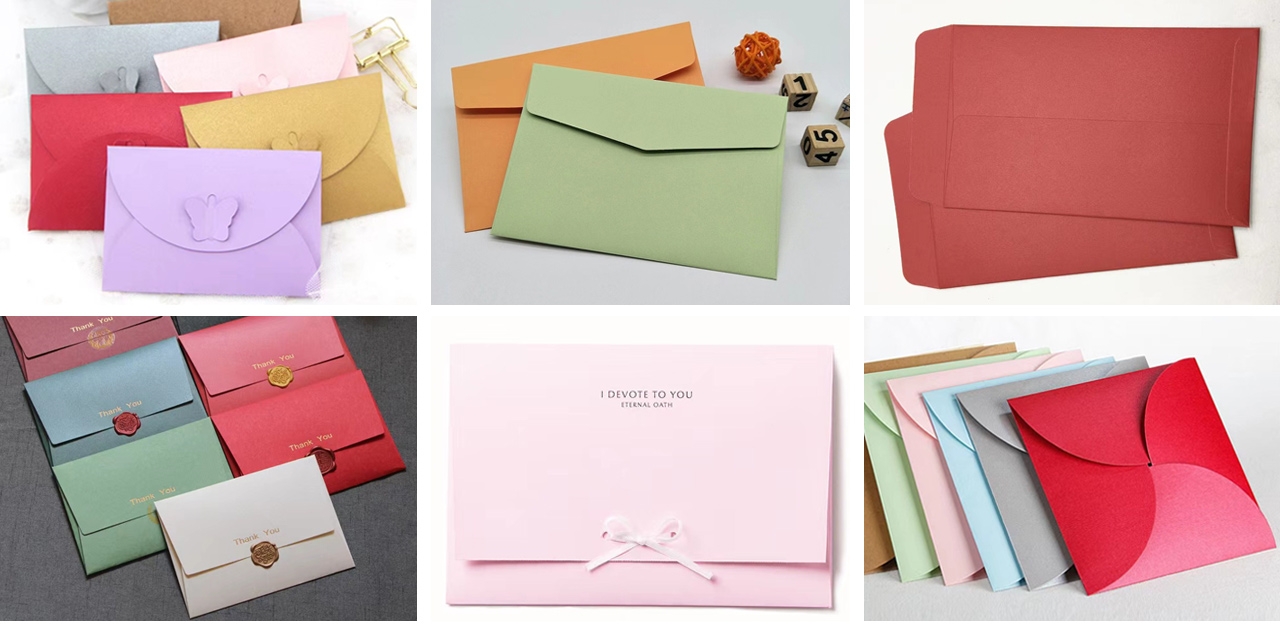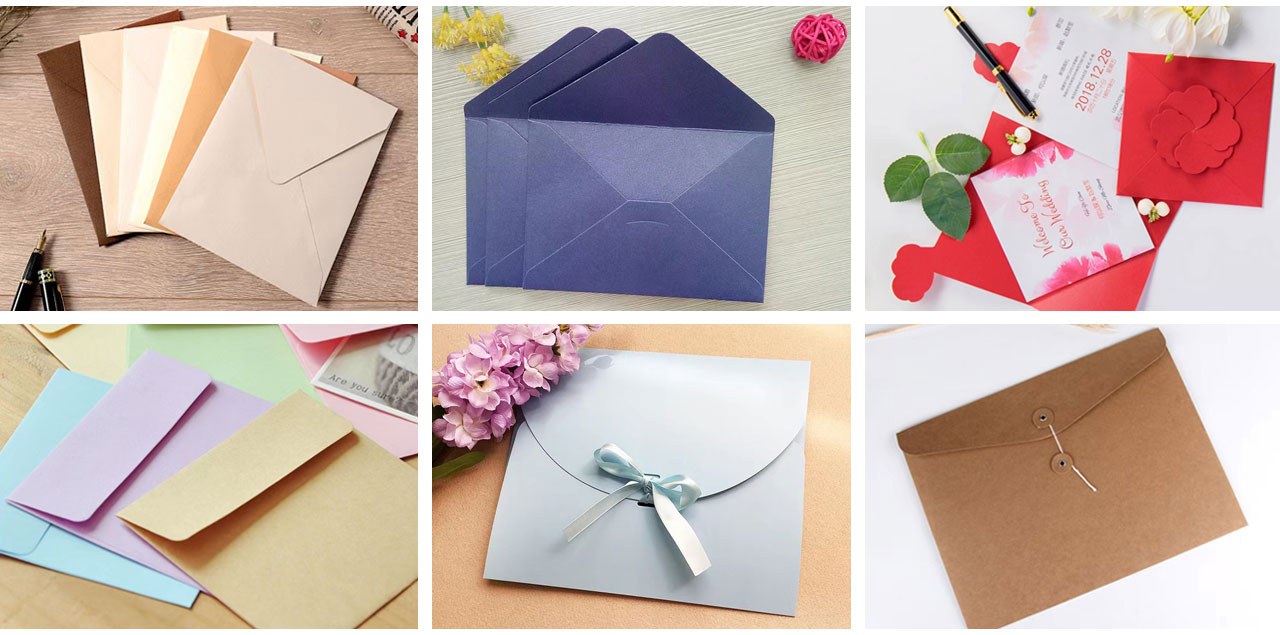 Want to create branded envelopes? Come to Zhejiang Zhimei for solutions.